Ignis – Dagens Poster
By Malene Marie Møller — February 06, 2013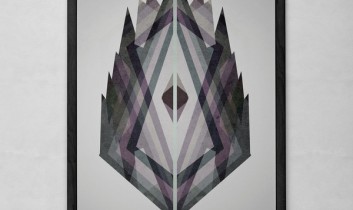 I anledningen af at konkurrencen om at vinde en valgfri plakat fra KLAM her på Boligcious (se her: Vind en plakat fra KLAM) præsenterer vi Dagens Poster.
'IGNIS' er en smuk grafisk illustration fra serien 'Symmetry' – en serie på 4 stk. i alt – du kan se serien her: enklamide.dk
On the occasion of our competition where you can win an optional poster from KLAM (you can join here: Win a poster from KLAM)'s Day Poster selected from KLAM portfolio.
'Ignis' is a beautiful graphic illustration from the series 'Symmetry'. You can see the series here: enklamide.dk
About Author