Non je ne regrette rien – Dagens poster
By Malene Marie Møller — January 30, 2013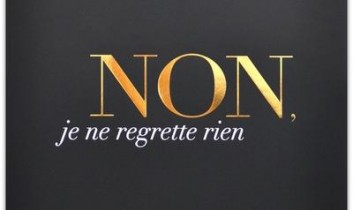 "Nej, jeg fortryder intet" står der på plakaten her. Jeg synes den er så flot og stærk! Sæt den i en voluminøs guldramme eller en sort skifteramme med hvidt paspatu.
Plakaten er fra Cute little Mokkasin
"No, I regret nothing" it says on Today's poster. I think it's so nice and powerful! Put it in a voluminous gold frame or a black switch frame with white paspatu.
The poster is from Cute little Mokkasin
About Author