Fantastisk adventskalender fra ARTTILES
By Malene Møller Hansen/ Indretningsdesigner — November 27, 2012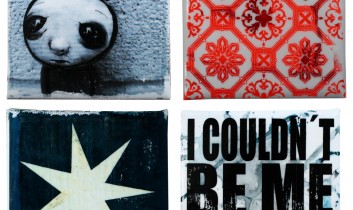 Jeg håber af hele mit hjerte og jeg krydser krampagtigt fingre for, at min kæreste læser dagens indlæg (sandsynligheden er minimal, så hvis du ved hvem han er, så stik ham lige et hint, så er du sød!). ARTTILES har lavet en adventskalender som jeg godt gad at eje. Der er kun et oplag på 50 stk. og alle er nummererede. Prisen er 995 kr.
ARTTILES canvas tiles er håndtrykte, -tegnede og -malede lærreder spændt op på vatteret karton, af kunstnerne bag Trine Galschiøt og Anette Nørmark. Efterbehandling med en speciel lak giver dem en porcelæns-lignende overflade, der nemt kan tørres af. Canvas tiles kan sættes direkte op på væggen og flyttes uden at give mærker. 'Sticky fix' til formålet følger med i pakken.
Jeg thar tidligere skrevet om ARTTILES, indlægget kan du læse her
Købes via www.arttiles.dk eller hos ARTTILES Studio, Oehlenschlægersgade 30, st. KBH.V.
The Danish artist duo ARTTILES have made an advent calendar. There is only an edition of 50 pieces. and all are numbered. The price is 995 DKK
ARTTILES canvas tiles are hand printed, signed and painted canvases stretched up on padded carton of artists Trine Galschiot and Anette Nørmark. Finishing with a special varnish gives them a porcelain-like surface that can be easily wiped off. Canvas tiles can be placed directly on the wall and moved without giving marks. 'Sticky fix' for this purpose is included in the package.