Wallstreet – Dagens Poster
By Malene Møller Hansen/ Indretningsdesigner — September 28, 2012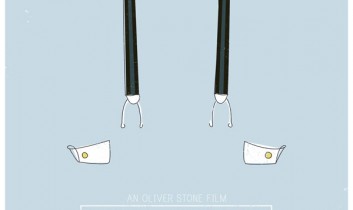 Dagens poster er et bud på en filmplakat til klassikeren 'Wallstreet'. Smuk, stilren og cool designet, jeg er vild med de rene grafiske linjer og farvevalget, gør bare hele udtrykket elegant og delikat!
Plakaten kan fås hos Moxi Creative House
Today's poster is an estimate of a movie poster for the classic movie 'Wall Street'. Beautiful, stylish and cool design, I love the clean graphic lines and the color choice, just makes the whole expression elegant and delicate!
The poster is available from Moxi Creative House