Udendørslivet
By Malene Møller Hansen/ Indretningsdesigner — July 26, 2012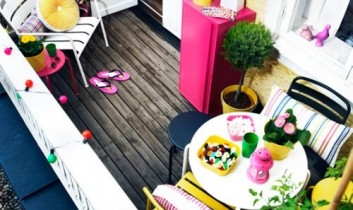 Ahhh så kom sommeren, og jeg orker virkelig ikke, hvis weekendsregnvejret skal sætte en stopper for det dejlige vejr vi har nydt i denne uge. Men jeg nægter at være pessimist, jeg er optimist, og derfor vil jeg benytte solskinsdagen i dag, til at kigge på nogle haver og terrasser.
Source: www.sonialafage.com
Source: Skonahem.com
Source: princesse-aux-bidouilles.com
Ahhh… Finally the summer arrived, and I really don't like the weather forecast for the weekend, promising rain.But I refuse to be pessimistic, I am an optimist and so I'll use this lovely sunshining day today to look inside some gardens and terraces.