Delightfull lamper
By Malene Møller Hansen/ Indretningsdesigner — June 14, 2012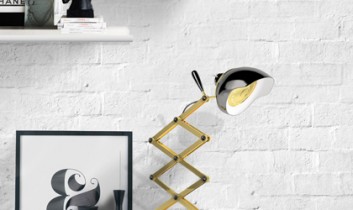 "Delightfull  Unique Lamps" designer belysning. De udtaler sig således om deres design og tydelig passion: "Vores design afspejler en personlighed, en sindstilstand, og stærke følelser er til stede i hver detalje. Ved at arbejde med vores hænder, overfører vi vores passion og hengivenhed i alt hvad vi gør, og dermed bliver vores mesterværker  født".  At disse designere er meget passioneret omkring det de laver, er man vidst ikke i tvivl om når man læser dette vel?
Jeg har kigget på deres lamper og… I'm in Love!!!! –  Super gennemført, lækkert og innovativt design. Smukt materiale miks og en fantastisk sammenkobling mellem vintage og nutidigt design.
I får en lille teaser her, hvis I kan lide hvad I ser, så smut ind forbi Delightfull og se alle deres lamper.
"Delight Full Unique Lamps" designes lighting. This is what they say about their deisgn: "DELIGHTFULL's Lighting reflects a personality, a frame of mind, and strong emotions are present in each detail.
Working with our hands we transfer our passion and devotion into everything we make and thus our masterpieces are born"
The fact that these designers are very passionate about what they do, is very clear, not only in what we just read, but it shines through in every one of their lamps, wouldn't you say?
I've looked at their design and … I'm in Love!! – Super implemented, delicious and innovative design. Attractive material mix and a great connection between vintage and contemporary design.
If you like what you see, you should visit Delightfull and see all their lamps.